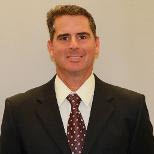 Doug Martin enters his 13th season at Northwest Florida State College at the helm of the reigning NJCAA National Champions and as the NJCAA Division I Coach of the Year.
In his career with the Raiders, Martin has led NWF State College to a 212-128 record, two third-place finishes in the Panhandle Conference, two Panhandle Runner-Up in 2012 and 2015, one Panhandle Conference Championship in 2011, one FCSAA State Tournament Championship and one NJCAA National Championship, both in 2015 and firsts for NWF. Additionally, Coach Martin has helped numerous players earn scholarships to four-year schools or sign professional contracts.
Prior to taking the head coaching position at Northwest Florida State, Coach Martin spent 10 seasons at Pensacola Junior College (now Pensacola State College), where he was the assistant head coach from 1999-2004 and the associate head coach from 2005-08. He enjoyed a great deal of success while at Pensacola Junior College. In 2002, he helped lead the Pirates to a Panhandle Conference Championship and a State Runner-up finish, which was the school's first state tournament appearance in twelve years. Two years later in 2004, PJC experienced the best season in school history by claiming a State/Region VIII Title, a JUCO World Series appearance, and a sixth place finish in the entire country. Just a year later, the Pirates made it back to the state tournament by finishing runner-up in the Panhandle Conference. And in 2008, Martin aided the PJC Pirates to a Panhandle Conference Championship, a school best 41-6 record, another state tournament appearance, and a #1 national ranking for eight weeks during the season.
Another terrific accomplishment during Martin's tenure at Pensacola Junior College was his ability to get his players to the next level. Throughout his nine seasons, Coach Martin coached over 30 players who went on to play professional baseball. Furthermore, dozens of his players received scholarships to continue their careers at 4-year institutions.
While at PJC, Martin also dabbled in professional baseball as a coach for the Pensacola Pelicans in 2005. Overseeing the pitching staff, Martin helped the Pelicans lead the league in strikeout-to-walk ratio. Additionally, the Pelicans made the post-season that year, advancing to the divisional play-off series.
The Pelicans were not the only professional club Martin assisted. During the 1990's, Coach Martin served as an Associate Scout for the Atlanta Braves. The Braves enjoyed unprecedented success during this time, winning several consecutive divisional titles and a World Series in 1995.
Coach Martin is also very familiar with the high school level, having won district championships for Pensacola High School in 1994 and Escambia High School in 1998.
Born in 1970, Martin is a native of Pensacola, FL. He excelled as a player at Pensacola Junior College from 1989-90, and then went on to play for the nationally-ranked Auburn University at Montgomery in 1992-93.
When he is not on the baseball field, Coach Martin is a devoted family man. In 1996 he married the former Candice Garrison of Montgomery, AL. They have two children, Kayla and Brady.